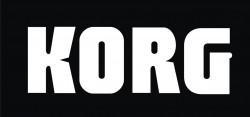 Korg Grandstage 88
$ 2 210 предложить свою цену
Код товара:
29126
Гарантия: 12 месяцев
Наличие:
Под заказ
Доставка: Уточняйте у консультанта (от 2 дней)
29126
Korg's acclaimed flagship piano sound engine and meticulously selected keyboard sounds. Looks that pay respect to acoustic pianos, yet also convey the ingenuity and individuality of electronic instruments. And a panel layout that is carefully designed to draw out the player's personality and expression. Firmly grounded in both newness and in the piano tradition, it's the birth of a masterpiece for a new generation. The Korg Grandstage delivers the ultimate playing experience to make your on-stage performance captivating.
SGX-2: Six acoustic pianos
Containing piano sounds from top-level instruments worldwide, the SGX-2 acoustic piano sound engine is what makes the Grandstage worthy of the term "ultimate." The five grand piano sounds have all been lavishly captured using instruments from Berlin, Heidelberg, Austria, Japan, as well as a newly sampled Italian grand piano. These grand pianos are considered world-leading classics, and now they are available in an unparalleled playing experience. In addition, the Grandstage also provides a newly sampled upright piano sound, featuring an intimate character, different from its grand piano sounds, and possessing its own refinement and depth.
EP-1: Six vintage electric pianos
The EP-1 electric piano sound engine contains a total of six vintage electric piano sounds: the classic I, II, V, and DMP tine piano models, and the 200 and 200A reed piano models. MDS (Multi-Dimensional Synthesis) technology delivers a further evolution of the concept of velocity switching, smoothly responding even to subtle changes in your keyboard dynamics. Realistically-reproduced amps, cabinets, speakers, and vintage effects add the finishing touches to these impeccable simulations.
CX-3, VOX, and Compact: Three organs with classic personality
Three different organ sound engines are provided. The CX-3 tonewheel organ sound engine is a complete reproduction of KORG's classic combo organ that went on sale in 1980. The newly designed VOX transistor organ sound engine reproduces the sound of the VOX organ that went on sale in 1960's and had a massive impact on popular music in Europe and the US. Also new is the Compact transistor organ sound engine which simulates the compact organs that earned a legendary place in rock during the same years as the VOX organ. By using these sound engines with the rotary speaker effect that's built into each one, Grandstage provides a realistic and rewarding organ playing experience.
AL-1 and HD-1: A rich variety of sounds
The Grandstage comes stock with a total of 500 different sound programs, and in addition to the above five types of sound engine, it also gives you the AL-1 analog modeling sound engine that delivers well-defined reeds and thick brass sounds, and the HD-1 PCM sound engine that covers a bountiful variety of sounds. In particular, the HD-1 contains many new samples of distinctive keyboard instruments, including an eight-level multisampled clavi sound, as well as harpsichord, mellotron, pipe organ, and the distinctive metallic sound of an FM piano. An interface that directly conveys the emotion of the player
Features:
Sound engines that deliver the utmost in stage sound perfection
A user interface designed for playability on stage
Reverb and delay that are easy to control
Dynamics knob lets you instantly control the sound's crispness and expressivity
Favorite buttons let you instantly recall the sound you want
Smooth sound transition creates a natural-feeling change when you switch sounds
Three-band equalizer lets you shape your sound
Layer/split capability lets you easily combine sounds
Panel lock prevents unintended operation
RH3 keyboard responds to even the subtlest nuances of your playing
Design that combines both elegance and individuality
Music rest, pedal, and keyboard stand are included
Made in Japan – Premium Japanese Quality
Особенности устройства с сайта производителя
Заводская спецификация и комплектация с сайта производителя
| | |
| --- | --- |
| Вес | 1 кг |
| Количество каналов предусиления | Нет данных |
| Количество микрофонных входов | Нет данных |
| Инструментальные входы | Нет данных |
| Компрессор/лимитер | Нет данных |
| Встроенный эквалайзер | Нет данных |
| Фантомное питание | Нет данных |
| Петля эффектов | Нет данных |
| Переключатель фазы | Нет данных |
| Ламповый | Нет данных |
| Индикатор уровня сигнала | Нет данных |
| Количество аналоговых выходов | Нет данных |
| Выход на наушники | Нет данных |