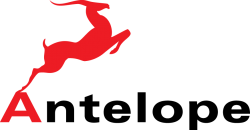 Antelope Audio Discrete 4 Basic + 1 Edge Solo Set
$ 1 064 $ 950 предложить свою цену
36954
Antelope Audio Discrete 4 + Edge Solo Bundle
14-in/20-out Thunderbolt/USB Audio Interface with 4 Discrete Microphone Preamps, Mic & Preamp Modeling, Built-in FPGA FX, and Large-diaphragm Modeling Microphone
The Antelope Audio Discrete 4 + Edge Duo Bundle gives you a powerful Audio Interface and Mic Modeling system, giving you a fully stocked mic locker at your fingertips! The Discrete 4 Microphone Preamp and Audio Interface comes with 4 console grade 6-transistor discrete preamps, 121 db dynamic range conversion and rock solid clocking.
Discrete 4 features the Antelope Audio premier real-time FPGA FX modeling iconic gear from BAE, Lang, Gyraf Audio and FET. Discrete 4 also includes Accusonic 3D microphone and preamp models, guitar amps, transformer and tube FX, and a huge selection of classic vintage gear, now accessible in any DAW thanks to the freshly introduced Antelope Connect AFX Plugin.
This version of the Antelope Discrete 4 includes the Premium AFX collection, which allows you to use 16 channels of FPGA FX. Contact your RSPE sales specialist for more information.
Antelope Discrete 4 Key Features:
4 Console-grade 6-transistor discrete microphone preamps
Mic and Mic Pre Modeling emulates classic Tube, Transformer and FET based circuitry in real-time
Built-in FPGA FX deliver real-time models of vintage gear
Antelope's famous 64-bit Acoustically Focused Clocking (AFC) technology
Complete monitoring section with up to 4 custom monitor mixes to Headphone or Monitor outs, plus built-in Talkback
Discrete 4 iOS app provides remote control of your parameters
Antelope Edge Duo - Large Diaphragm Modeling Microphone
Antelope Audio Edge Duo is a large diaphragm condenser mic that features dual edge-terminated capsules for a smooth/natural sound reproducing the expressiveness and character of expensive classic microphones. Edge Duo matches groundbreaking fully discrete electronics and hand selected capsules encased in a carefully crafted enclosure with contours and shape for optimal sonic performance. Edge Duo is an exquisite large diaphragm microphone with excellent transient response and capable of multiple polar patterns.
Antelope Edge Duo Key Features:
Large-diaphragm condenser modeling microphone for Antelope's Discrete audio interfaces
Works with Antelope Discrete interface's built-in Accusonic modeling to emulate several classic microphones
Combines with your FPGA-equipped interface's comp and EQ emulations to form a killer channel strip
Gives you complete control over proximity effect, positional axis, and polar patterns
An Entire Signal Path of Customizable Sonic Excellence
Discrete 4 was developed after an extensive research of legendary microphone preamp circuitry. The Antelope Audio FPGA engine transforms its already expensive sounding Accusonic preamps into several classic units. It's all happening real-time and with as authentic responsiveness as possible.
The real-time FPGA platform offers a complete professional studio experience – Microphones, Preamps, Conversion, Compressors, EQs, Reverb and latency free Monitoring. All this backed up by Antelope's signature Clocking combined into one unified system with instantly recallable Presets. You can even load AFX Presets from VIP Masters with their favorite combinations of FPGA FX that are used daily on their own award-winning mixes.
Discrete 4 is designed to work with any microphone, but it really shines with Antelope's new
Edge
and
Verge
mics.
Edge & Verge were designed to match the unit's discrete preamp architecture.
Authentic Vintage Sounds powered by FPGA FX
The Antelope Audio real-time FPGA platform is now extended to a complete professional studio experience – Microphones, Preamps, Conversion, Compressors, EQs, and Reverb. Use them within the Discrete 4 EasyPanel or in your preferred DAW via the new ConnectAFX Plugin. Perform and record either with FX or process in post-production. The Discrete 4 ReAmp outputs will allow you to use any outboard gear and route the resulting sound back in your DAW of choice.
Clocking Is The Center Of The Antelope Universe
For 25 years, Igor Levin has led the world in pro audio clocking technologies. His proprietary clocking techniques and secret jitter management algorithms have been at the core of the Antelope sound in all of their products. The Discrete 4 is no exception. In fact, this mic preamp interface is a professional clocking solution in its own right. It features Antelope's 4th Generation 64-bit Acoustically Focused Clocking (AFC) technology from the highly acclaimed Trinity, OCX HD, LiveClock, Pure2, Goliath, Orion, and Zen products. Discrete 4 comes with a Word Clock (WC) Input that can de-jitter and distribute an external clock signal. Three WC outputs allow you to distribute clock to your other digital gear and mic preamps in your setup connected via ADAT and S/PDIF. Discrete 4 will make sure all your gear is perfectly synced.

Expert Monitoring With Ease For Both Pros and Beginners
Discrete 4 has a comprehensive and easy to set up Monitoring and Talkback section. A band can have up to 4 individual monitoring mixes with FPGA FX included sent to Headphones or Monitor Outputs. The engineer can make custom headphone mixes for each performer. Effects can be included to allow artists to hear sound closer to what will be on the record.

Users can create custom presets to easily setup various tracking scenarios in a snap. The front panel features a monitor volume knob and dedicated HP knobs for each output. The Talkback mic is also built into the front panel right above the Talkback button. Additionally, Talkback can be engaged via the assignable footswitch on the back, in the EasyPanel software or via the IOS/Android App. Metering is viewable on the front panel display, inside the EasyPanel and also via the remote App.

A Rapidly Growing Audio Interface Platform
Discrete 4 can save and load AFX presets and exchange settings with the entire Antelope line of FPGA equipped pro audio interfaces. This means that you can share your own FX settings with other Antelope users and load professionally programmed stacks of FX from the Pros. This makes Discrete 4 a great option for both new users and existing Antelope owners, who use a second rig for touring or travel. This helps users leave their current studio untouched when on the road or doing session work outside their own facility.

Remote Control via IOS and Android Phones or Tablets
Use the Discrete 4 downloadable remote App to adjust all microphone input levels, Talkback levels, as well as Monitoring and Headphone volumes remotely. Musicians can control their own headphone volume with their phones and the engineer can check input levels from the tracking room.
Особенности устройства с сайта производителя
Guitar Amps:
Burnsphere (DE)
Marcus II (US)
Overange 120 (UK)
Tweed Deluxe
Top30
Darkface
Modern
Plexi 59
Rock 75
Rock 22.10
EQ Legends:
VEQ-55b
VEQ-STU 089
VEQ-STU 169
VEQ-STU 900
VEQ HA32C
BAE 1023
BAE 1084
NEU-W492
NEU-W495
NEU-PEV
VEQ-4K Series
VEQ-4K Black
VEQ-4K Brown
VEQ-4K Pink
VEQ-4K Orange
BAE-1073
VEQ-HLF
VEQ-1A
VMEQ-5
VEQ-55A
Lang PEQ2
UK-69
ClearQ
Vintage Compressors:
903
VCA160
Gyraf Gyratec X
Tube176
Grove Hill Liverpool
FET-A76
FET-A78
ALT-436C
BA-6A
SMT-100A
Stay-Levin
TubeChild670
Power EX
Power Gate
Feedforward Compressor
Reverb:
Заводская спецификация и комплектация с сайта производителя