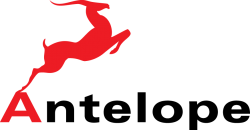 Antelope Audio Orion Studio Rev2017 & MP8d bundle
$ 4 909 предложить свою цену
Код товара:
25576
Гарантия: 12 месяцев
Наличие:
Под заказ
Доставка: Уточняйте у консультанта (от 2 дней)
Orion Studio 2017 & MP8d Bundle
We gave our Antelope Audio classic Orion Studio a new looks and enhanced AD conversion. In case anybody finds its 12 mic pres not enough here comes MP8d also known as Orion Studio's best friend offering 8 additional analog mic preamps with individual phantom power, neat software control and classic Antelope Audio digital audio perfection.
Orion Studio Rev. 2017
32x32 Thunderbolt/USB Audio Interface
Since its release in 2015 Orion Studio has become one of the biggest stars in the Antelope Audio line of ThunderboltTM & USB audio interfaces. And now we made it even better. With 12 Class-A Mic Pres make it's one and only piece of gear you'll need to record a full band and do it like a pro. For 2017 Orion Studio got brand new AD converters, raising its dynamic range to an industry best 124 dB and features superior low latency performance. Now coming in a gorgeous carbon grey faceplate, Orion Studio has a ton of new features inside its powerful Control panel and FPGA engine.
Just like the rest of Antelope latest interfaces Orion Studio 2017 features the full array of real-time FPGA powered vintage FX. Thanks to our love for both analog detail and digital perfection you can now access not only legendary guitar amps and cabs, but a plethora of classic studio gear. Through a unique sampling technique for vintage gear modeling we have provided Orion Studio with the finest selection of hardware-quality audio effects, among which legendary EQ and compressor hardware plus our very own and extremely versatile AuraVerb reverb.
Orion Studio comes with full yet ever expanding list of Antelope Vintage FX models:
EQUALIZER LEGENDS: VEQ-STU 089, VEQ-STU 169, VEQ-STU 900, VEQ HA32C, BAE 1023, BAE 1084, NEU-W492, NEU-W495, VEQ-4K Black, VEQ-4k Brown, VEQ-4K Pink, VEQ-4K Orange, BAE-1073, VEQ-HLF, VEQ – 1A, VMEQ-5, LANG PEQ2, VEQ-55A, UK-69, NEU-PEV, INTEGRATED EQ
VINTAGE COMPRESSORS: X160, Tube176, X903, Gyratec X, Grove Hill Liverpool, ANTELOPE FEEDFORWARD COMPRESSOR, FET-A76
AURAVERB™:New Reverb Leveraging Unique Algorithms and Proprietary FPGA Chip for "Smooth and Clear" Sound
THE GUITAR CLASSICS:
Cabinets: Darkface 65 2x12, Top30 2x12, Green 2x12, Vintage 4x12, Green 4x12, Caliper50 1x10, Clst 1x12, England4x12, Modern 4x12, Bluelux 1x12.
Guitar Amps: Darkface 65 US, Top32 UK, Modern US, Plexi 59 UK, Rock 22.10 UK, Rock 75 UK, Marcus II US, Tweed, Deluxe US, Overange 120 UK, BurnSphere DE.
Mics: California121 Ribbon, Austria Gold 414, American57, German FET87.
MP8d
8-channel Mic Preamp Featuring Antelope's World Class A/D Conversion
MP8d is an eight-channel class-A microphone preamplifier, which boasts Antelope Audio's integrated world-class A/D conversion. Antelope's converters are widely regarded for their naturally warm, yet sonically accurate sound signature.
This classically rich, yet modernly precise sound is accomplished thanks to Antelope's Acoustically Focused Clocking jitter management algorithm and Oven-Controlled crystal oscillator, along with advanced analog and digital circuit board design, powered by a proprietary power supply.
Особенности устройства с сайта производителя
Orion Studio 2017 Features:
Advanced AD converters, raising Orion Studio's dynamic range to 124 dB
New Carbon Grey Faceplate
5 compressor models added, now 40+ FPGA FX
12 Mic Pres, 16 Analog outs, 2 Reamps
A/B Mastering-grade Monitor Outputs
ADAT optical I/O (x 2), S/PDIF I/O
Flawless 4th Generation 64-bit clocking and unique analog circuitry
Controllable via multiple desktop and mobile apps
Thunderbolt and USB connectivity for MAC&Windows
MP8d Features:
Eight analog inputs on TRS, switchable between Mic (XLR) and Line
Channels 1 and 2 also equipped with hi-Z inputs on dedicated front-panel connectors
Eight analog outs (mic preamp direct outputs)
Two Inserts for Channels 1 and 2
USB (for control only)
MADI I/O - may be individually routed
One S/PDIF; One TOSlink
Four AES outputs (each carries two channels, and may be individually routed)
Two ADAT outputs
One 10M input (for Antelope Atomic Clock)
Word Clock: one input, two outputs
Sample rates: 32kHz-192kHz
Router: same as Zen and Orion
One mixer with eight channel inputs and two channel outputs
EQ and Compressor: eight channels
48V phantom power for your condenser microphones
Заводская спецификация и комплектация с сайта производителя